The Longest Walk: Argentina to Alaska
30000km, 15 countries, 3 years: these are the basic stats that define Lucy Barnard's journey. At 1500km in, speak to her about the beauty and dangers of walking alone and how to start your own life of adventure
Lucy's story proves the power of storytelling to motivate others. It was reading "The Longest Walk" by George Meegan on her trek through Patagonia a few years back that sparked the idea to be the first woman to walk the length from the earth, from Argentina to Alaska to be precise.
Formerly based in Darwin, where she worked in communications it took Lucy a few years to save up for this adventure before she quite her corporate job to become a full time adventurer.
We caught up with Lucy recently as she managed to find patchy Wi-Fi to communicate with us.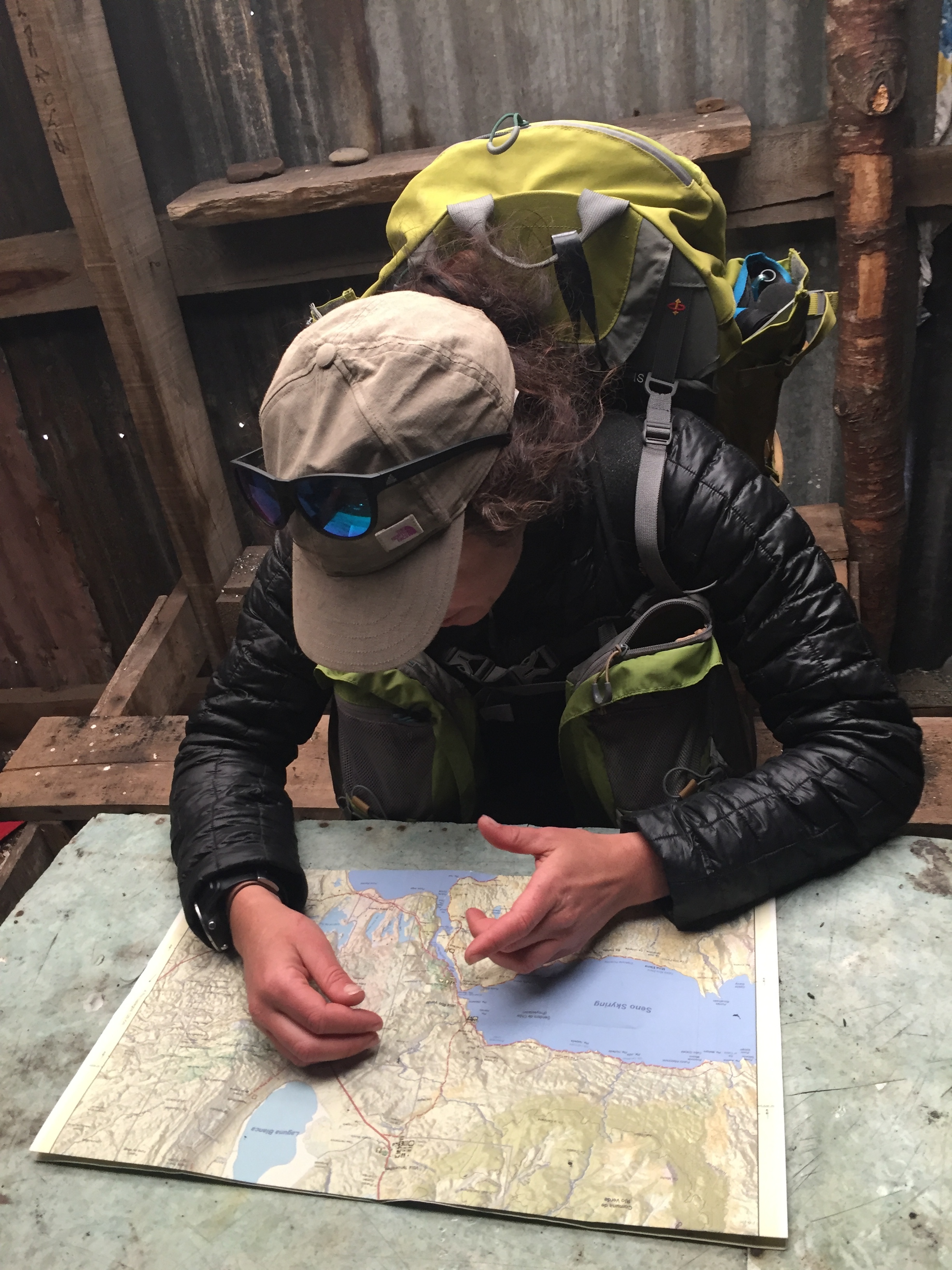 Lucy's TOP 5 TIPS
for starting a life of adventure:
Surround yourself with positive people.
Always give yourself an out.
Create a list of guiding values to keep you on track and remind yourself why you're doing what you're doing.
Research.
Know the difference between adventurousness and recklessness!
Lucy, where are you right now and how are you feeling?
I'm in Bajo Caracoles (Argentina) and feeling great! I'm surprised about that actually because I just spent a week without any water sources despite the information off my map. Normally this would worry me a lot but there was enough traffic along the road (10 cars a day) that gave me the confidence I could get out of trouble should I need to. In the end some cars and a few trucks stopped to give me water!
What is your adventure about and what are you trying to achieve?
The expedition is about taking a simple idea and seeing how far I get and what (if anything) stops me. Since this original idea it has grown into a community of people supporting and inspiring each other. Who knew!!
What sparked the idea or what is your motivation for this walk?
I had read a book about a man who walked the length of the world and wondered if a woman had ever done so. Later I read about Gertrude Bell, who I found so inspirational it cemented the idea.
Do you have any heroes past or present who inspired you?
My parents. Mum, who taught us we could be or do anything we wanted and my Dad who got us out there and showed us how.
When I talk about everyday heroes, I also like to mention that in a male dominated pursuit, I have many male role models whose belief in me and support in outdoor adventuring has been a cornerstone of my confidence and capabilities over the years.
You spend a lot of time alone on the road – what are the things that you think about and how do you combat any feelings of loneliness?
I spend a lot of time pacing myself and looking at my watch for my next meal break! I also find myself thinking about friends and family and take a note to let them know when I have access to WI-FI.
There are a few people who have reached out to me as a result of my journey to thank me for the distraction as they're going through tough times. I think of them a lot and when I have a hard day I turn my thoughts to how I have choices to be where I am.
For the loneliness I used to listen to podcasts, audio books, Spanish language classes and music. But now that my solar panel has died I don't have the battery power so I walk near roads and talk to strangers who offer me a lift.
And finally, I have letters and quotes from friends that I like to keep with me and occasionally write on my gear. Especially things I use often.
What has been the most challenging or dangerous moment so far?
Crossing the straight of Magellan when the weather changed suddenly… Before that it was running out of food.
…and the most beautiful?
The whole thing!! But Paso Verlika and Fitz Roy are up there (see my Facebook posts)!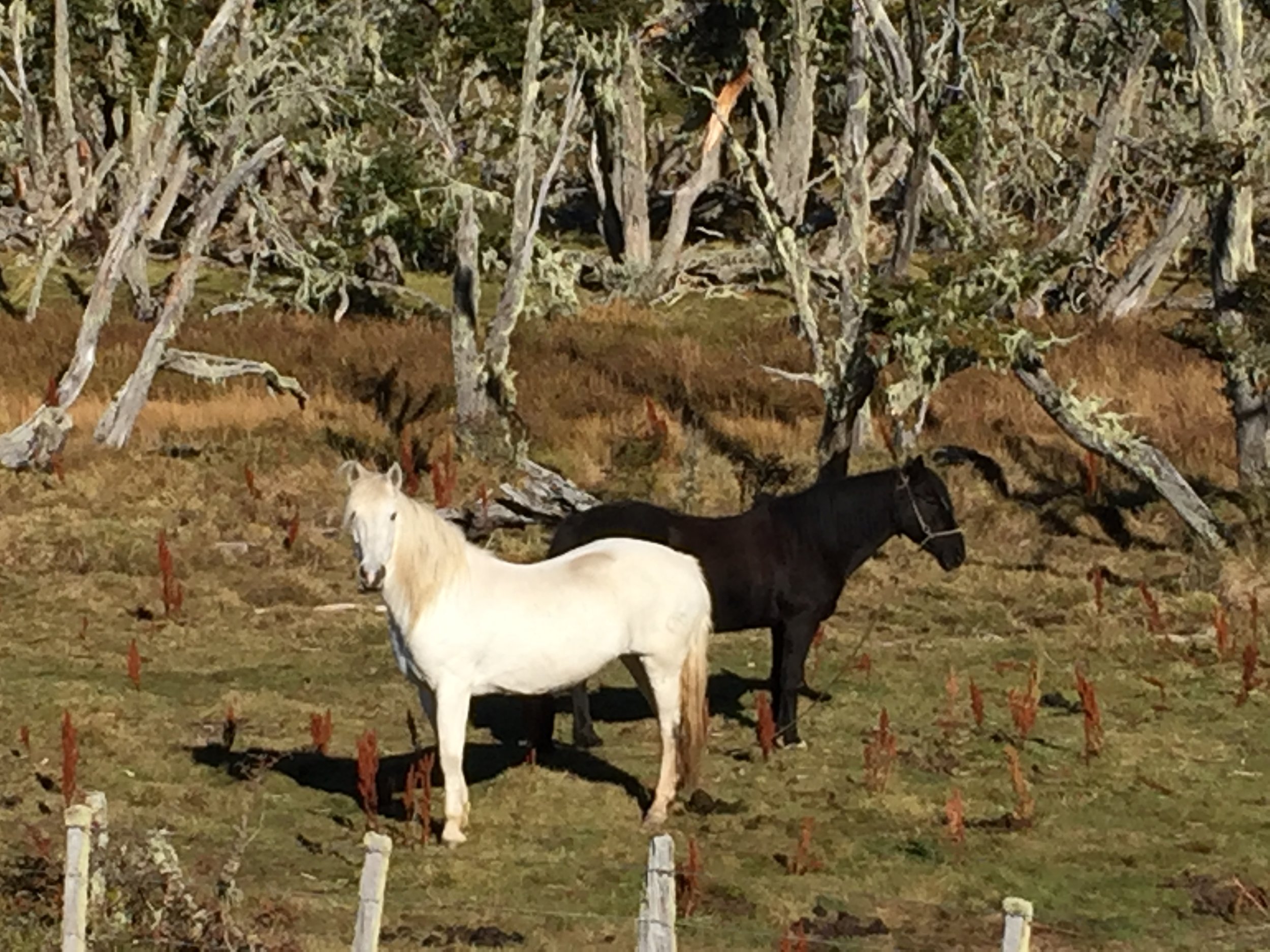 Do you feel you have grown as a person on this walk or learned something new about yourself?
Absolutely! I'm much kinder to myself – I allow myself to take more breaks, to rest and be flexible about goal setting where as before I was all about deadlines at whatever cost.
I had to learn that quickly because it could have meant an early abandonment of the expedition simply by wearing myself out and not allowing myself enough time to enjoy myself.
What are your thoughts on quitting and failure?
I don't see quitting as failure. Sometimes the hardest decision is the easiest option.
I've gained so much from this experience and inspired so many people to have a go at their own outlandish ideas that I could hang up my hat tomorrow with total contentment. But I'm not going to. Not yet anyway!
Thanks Lucy!
We will follow Lucy on her journey and post regularly updates. In the meantime, show her some love on social media!
www.instagram.com/tanglesandtail
https://www.facebook.com/TanglesAndTail/
https://twitter.com/tanglesandtail
You can also support Lucy by making a donation:
https://www.gofundme.com/walking-the-world-with-you