Adventures in India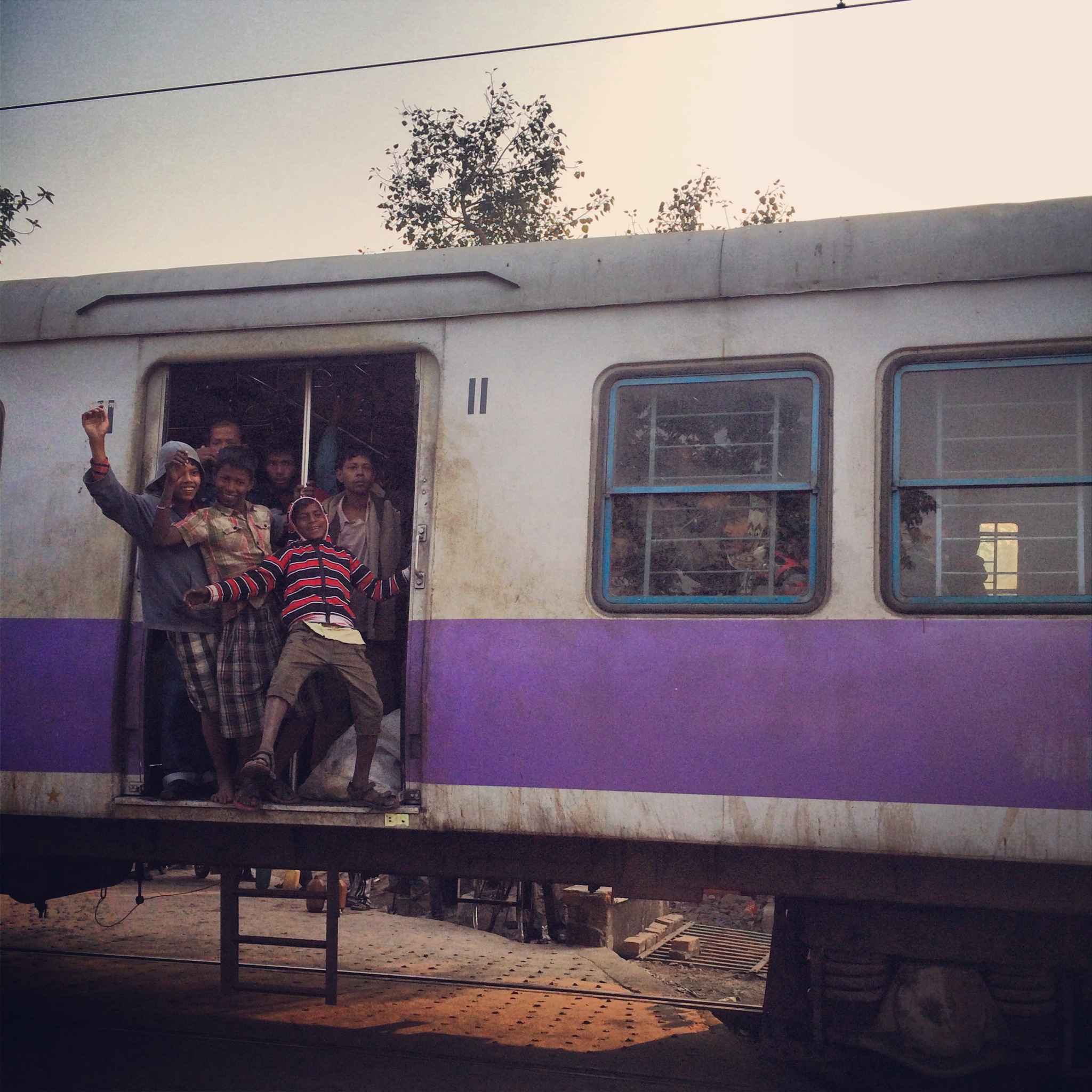 Outbound Train
I remember taking this photo as I began my first day, exploring Calcutta. To get to our destination, we had to cross over through a slum village situated by the local railway (as most slums are). Many of the boys here love to show off and play, and as you can see in the photo, jumped at the opportunity to strike a pose for the camera.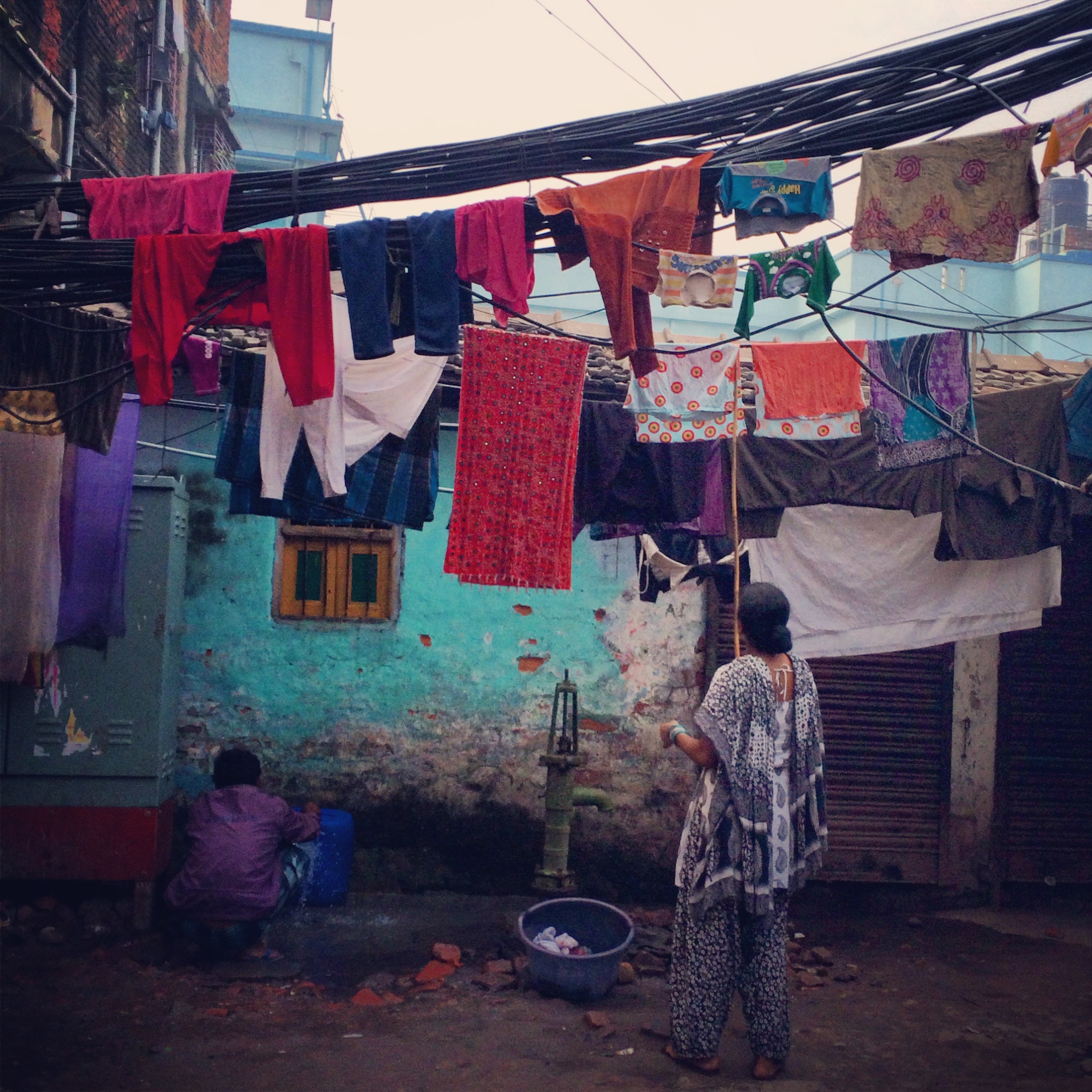 Morning Chores
It is rare to see women on the street, and if they are, they're usually doing domestic task like this! I got the opportunity to capture this moment one morning on the way to serve at a local centre for disabled seniors. The clothes were hanging from the power lines!
Quiet Before the Storm
This is the way to Mother House, where all the nuns reside in Mother Theresa's convent. I love this photo because it captured the quietness of my early mornings in Calcutta, an experience quite different to the streets at later hours.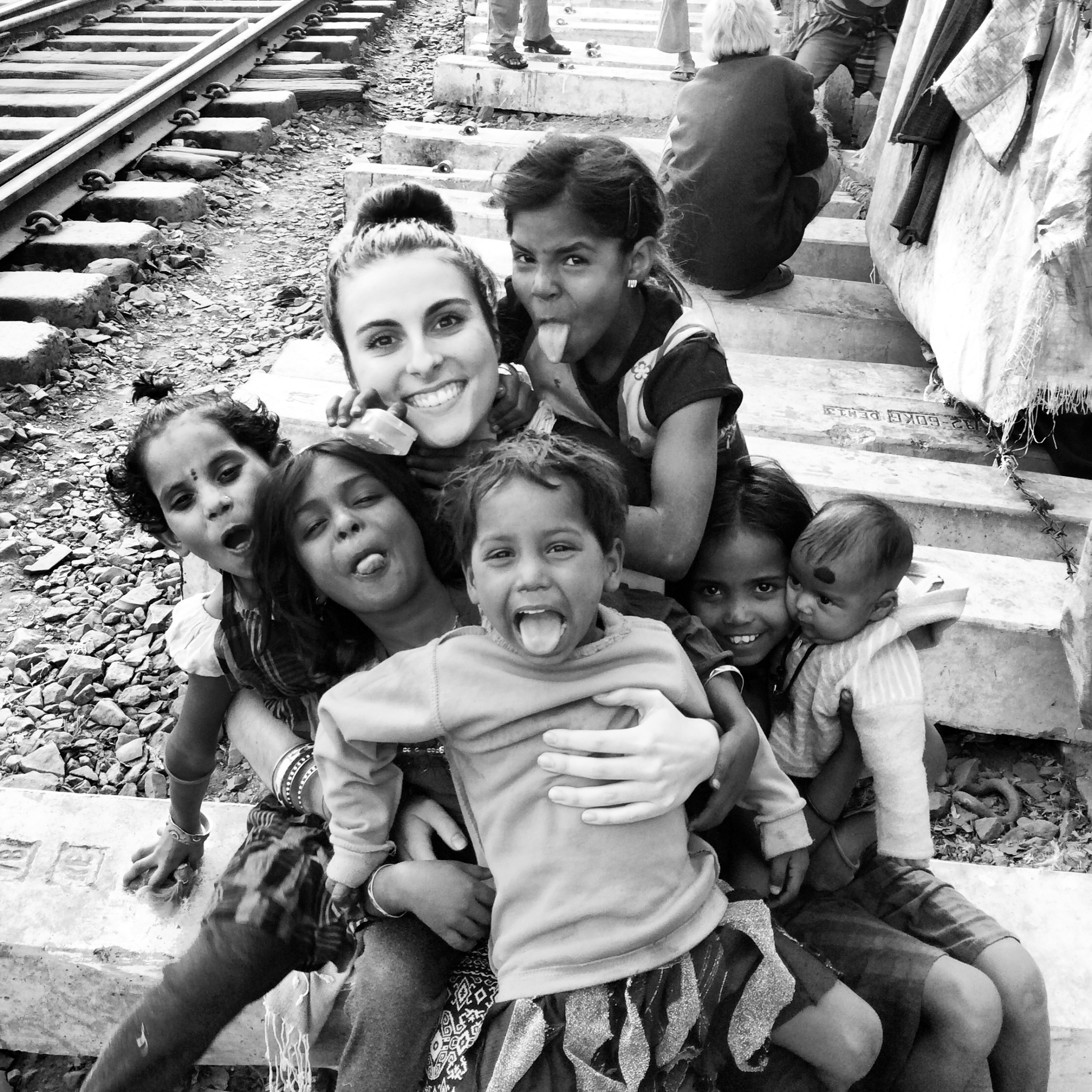 Railway Mayhem
One of the coolest things about traveling solo is getting a chance to meet new people and make new friends. Assam and its inhabitants showed me a lot of love - I had fun one afternoon with the kids as we spent time together in a friend's English class.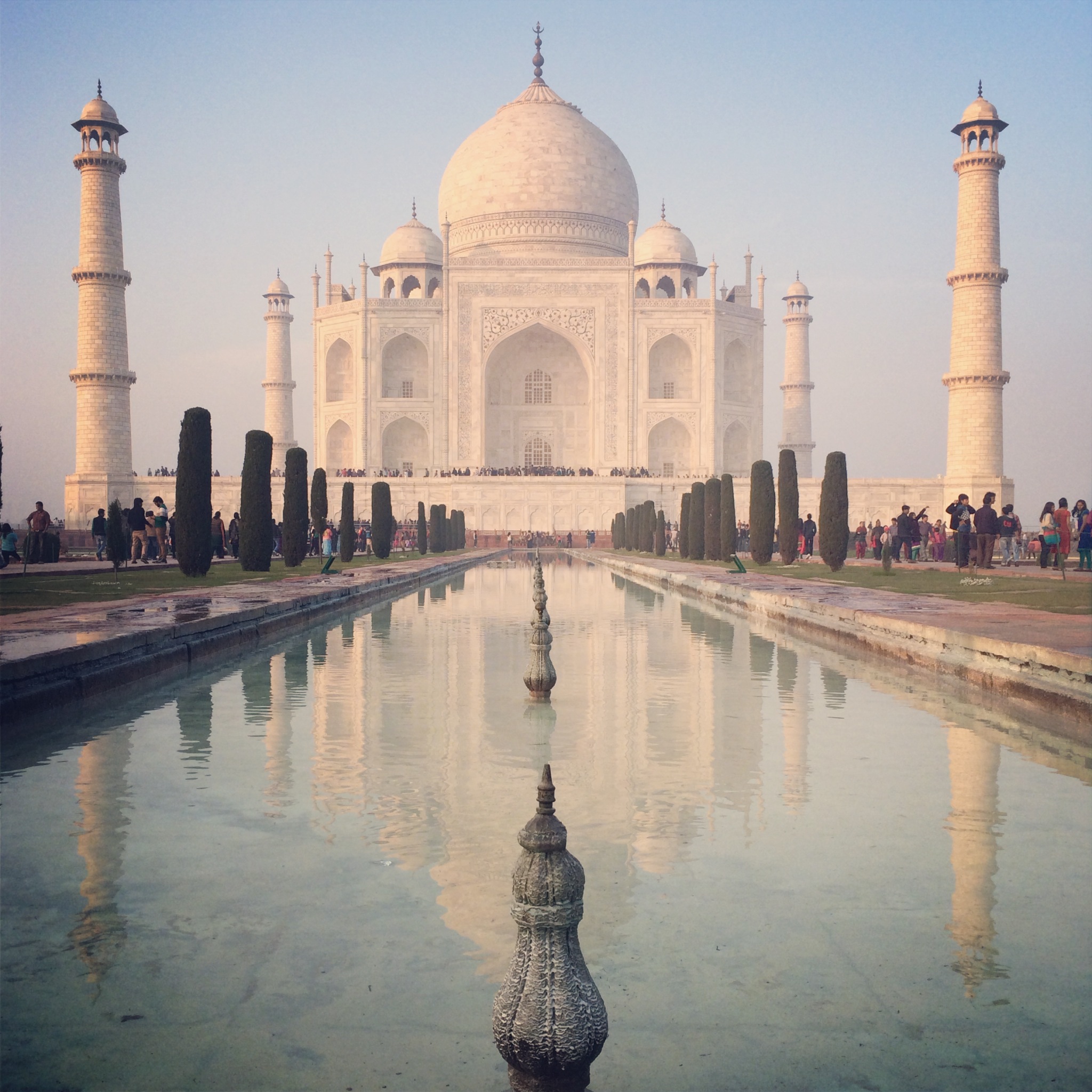 Taj Mahal
I couldn't resist - a token tourist photo! There are no words to describe the majesty of this place. Somehow amidst the chaos and noise of a city, the Taj Mahal offered me a sense of inner peace in the moment, which I was lucky enough to get on camera!
Adventures at Pushkar
So these cheeky little guys are Langur monkeys! Standing at the top of a mountain (that I'd climbed, mind you!) I found some new friends by of the holy city of Pushkar. Shortly after this photo they managed to chase me quite a distance, which made for an interesting afternoon.
Jaipur Kites
I found a rooftop to watch the kite festival on the day of Uturaen, and I have to say this was one of the most special moments of my trip. Seeing all the colours over a dusk sky like that and having a moment alone to take it all in will be with me forever.
Be inspired to dream of adventures in India with this stunning photo essay from intrepid traveller Trisha Wamelink.
Photos (c) Trisha Wamelink 2014